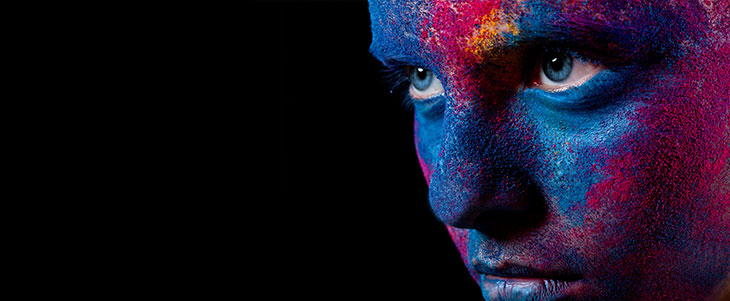 " We often perceive Leadership as one of the elements that improves a team's efficiency. However, we often forget it's Dark Side..."
( Author: Malcolm Higgs, " Le côté sombre du leadership- Les Affaires.com")
How can we know the difference?
Here are a few examples of behaviors that are generated by the " Dark Side" and dictated by the ego:
- Abuse of Power;
-Damages caused to others;
-Excessive control in order to satisfy personal needs;
-Bypassing rules, laws or regulations to serve personal interests;
-Excessive Self-Admiration;
- Immoderate ambition;
- A tendency to see others as an extension of oneself;
- Profiteer ( " I demand the respect that I deserve");
- Authoritarian ( " I love being the center of attention");
- Arrogant ( " I am better than everyone else");
The above-mentioned behaviors sow in others, whether it be in our countries, our organizations, our families and communities a great uneasiness nourished by fear which pulls us all away from love. Do you want Peace? Everyone wants Peace! Do you feel that something inside of you prefers to be right instead of being at Peace?
All that is needed to be freed from the ego, is to become "
conscious
" as the ego and "
heart consciousness"
are both incompatible!
Only"
Presence"
can free you from the ego, and you can only "
Be Present
" now...not yesterday, not tomorrow, nor in a month!
Only "
presence
can dissolve the past within you, and then transform your state of "
consciousness"
. "
Being"
is the true and most profound " You".
Can you feel your essential identity as being "
consciousness
" itself? Or are you allowing yourself to become lost in events, the mental, the World? An ego that is out of control can make huge messes. A leadership that is dysfunctional, abusive, overwhelming and at times even mean, is a perfect example of an ego in search of power and control over others.
Unfortunately, this type of leadership is at the source of suicides, depressions, professional burnouts, separations, divorces and broken families. The victims do not always recover from these abusive behaviors. Whether you be the leader of a country, president of an organization, Father or Mother of a family, sports Coach, or any other form of leadership, the impact of an ego driven behavior is always destructive, and can be at times insane. When an
individual who is in a position of authority leads from "
Heart Consciousness",
these types of behaviors are inconceivable, because the heart inspires these leaders to take care and even protect their colleagues, their team members, their children and even their country's population.
Join or Facebook Group "
Les Leaders de Coeur
"
Become a member of our
Facebook Page
and keep up with all upcoming events!
Fin our more information on the available
training programs and workshops.