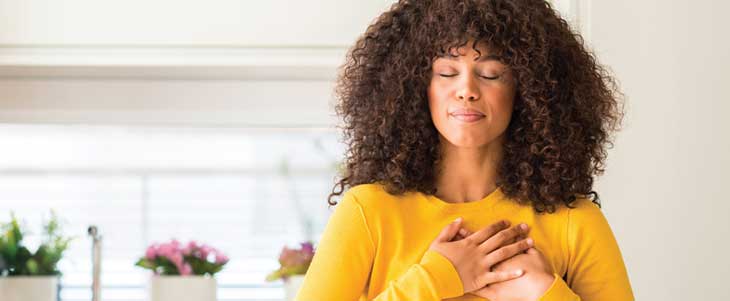 You have already tried everything humanly possible and found it is not working. At times we need to stop and admit we feel very helpless.
"
What is impossible with men is possible with God" - Luke 18:27


When we embark on our transformational journey, we find out very quickly that there is one important thing we need to let go of: our dangerous need to control.
We want to control everyone and everything. Why? Because, we believe in the illusion that this way of being, creates security. Yet no matter how hard we try, if we rely only on our human resources, we are bound to fail. To create the life that will really work for us, we must be ready to admit our powerlessness. This also means being willing to admit that we do not have all of the answers, solutions and knowledge. Very often, when we try to solve a problem in our own way, we find ourelves repeatedly facing the same problem over again. We think that by doing the same thing with just a bit more energy, we will solve the problem.
When we do this, we are not behaving sanely. We make the same choices over and over again, which naturally inspires us to repeat the same actions, and then, we are totally surprised when we achieve the same results. Is that not insane? It is quite enlightening to finally stop and realize that it was our best thinking that got us there in the first place and that this same thinking is keeping us there.
Yet how can we ever be in complete control of our lives? There are so many variables: the economy, the weather, political situations, our health or the health of our loved ones, our jobs. The list goes on and on. Making outer changes cannot make us permanently happy, not when these are made only by our human selves. It is only when changes are initiated and implemented from our divine higher and inner selves that our powerlessness is transformed into power.
The Power of Surrender


We will be happy only when we choose to ally our human power and our human resources with the Divine Higher Power within us. Our will becomes one with this tremendous creative power dwelling inside us, which is just waiting to be tapped. Choosing to let go of our desire to control and to be alert for the infinite wisdom and guidance within us ensures a much smoother path on the journey.
There is however one thing you can control, and that is your mind. Your mind controls your thoughts and feelings. The secret is that when you transform the inner world of your thoughts and feelings, your outer world does not have to change. It does not matter what happens to you. All that matters is what happens through you. The inner power within you will work through you to bring forth the perfect outcome if you let it.
Empowering thoughts feel good; disempowering thoughts do not. Entertaining the latter ensures failure. Empowering thoughts always come from our Divine Source, the higher power within us. By becoming present to these, by nourishing them and paying attention to them, we automatically reclaim our creative power. This Source never ever loses its power. It is always there for you and can be relied on, no matter what the circumstances or situations you face. It will guide you out of any storm or peril.
Visit our
Facebook Page
and have access to more articles.