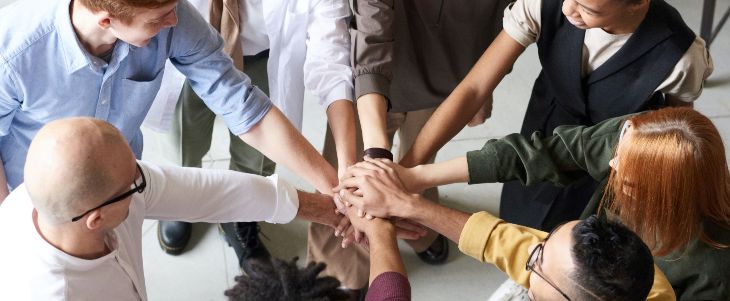 The Loyalty Lifeline: Enhancing Employee Engagement

What can you do?


Following a survey done by Psychometrics Canada, employees expect their Company to play an active role in stimulating their engagement.
Here are five simple and profitable ways to stimulate employee engagement.
1. Listen to your employees


And not simply listen, but most of all " hear" their opinions. When employees perceive that their ideas are important, their level of confidence and motivation augment and the attainment of company objectives become a lot easier.
2. Clearly communicate expectations


When clear expectations are established, we can easily express constructive criticisms when performance improvements prove to be necessary. The fact that clear expectations have been communicated, this will promote a sense of support, cooperation and will encourage team members to find solutions.
And most of all, also very important, do not forget to say " Thank You" occasionally!

3. Support training and professional development


While leaders have tend to believe that employees resign so that they can earn more money elsewhere, this is not necessarily the case. Most people leave their employer to acquire more experience, improve their competencies, and are looking for better possibilities of advancement in their careers. Quite simply, they are looking for more interesting challenges. Keep your team members engaged and loyal by offering them more possibilities that will contribute to their professional development and competencies.
4. Be transparent


Your relationship with your employees must be founded on mutual respect, flexibility and kindness. This will reinforce confidence, and will encourage your team to be happier, more loyal and trustworthy.
5. Improve the work environment


We know that the office disposition can have an important impact on our workers happiness. Though it is not necessary to renovate the entire workplace, there are small improvements that can be made. Adding color or opening spaces, can help to promote collaboration and creative thinking, which will result in happier employees.
Consider a hybrid option for employees working from home. This pandemic has proven to organizations that working from home was beneficial and that employees in many different business sectors have proven to be more productive and more performant. They experienced major decreases in absenteeism and significant increases of the number of hours employees devoted to their work.
There are numerous ways to ensure the happiness and satisfaction of your employees, but the most important is to engage with them on a personal level. Ask them how you can render their work environment to be more inspiring, stimulating and motivating. Bottom line, the quality of the contact with your team will greatly contribute to building trust and mutual respect as well as employee engagement.
Become a member of our
Facebook
page and be informed of our new activities
Become a member of our Facebook Group "
Les Leaders de coeur
"
Find out more about our Fall 2023 training workshops