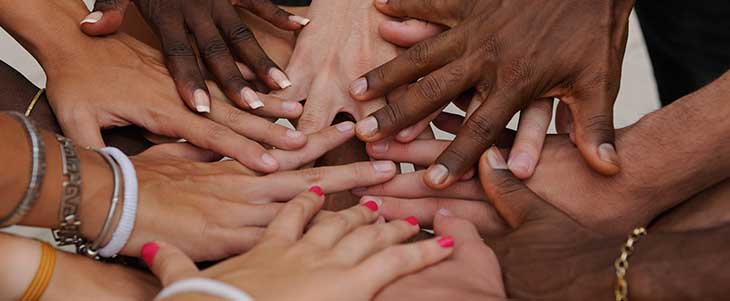 Embracing Diversity is an Essential element of a Successful Company Culture
Diverse cultures, perceptions, ethnic groups, and communities can enrich our organizations. Diversity can create a potpourri of notions, beliefs, perceptions and new habits that can challenge our " Status Quo".
Challenging our " Status Quo"




I love to give this example from the music industry, how musicians and singers dare to move out of their comfort zones in search for new sounds. A perfect example is the composer and singer Paul Simon, known in the past as " Simon and Garfunkel". Paul Simon continued his career in solo and had experienced and is still experiencing much success. He was not afraid to reinvent himself.
Paul spent a lot of time in Africa during the 90's in search for new sounds, and a new style. This resulted in compositions and interpretations of new songs that became huge successes. These new creations were filled with new rhythms and lots of percussions. These new songs offered the public more originality and a completely different style in comparison with what had been known and appreciated for decades. This trip also helped him discover new and very talented musicians!
During one of the past Jazz Festivals in Montreal, I loved to look at the wide variety of fans that would gather in front of the main stage near Place des Arts. I was very impressed to see how music breaks through all racial barriers. When looking upon all these spectators, I became aware of the potpourri of people all united in listening to the same show and music. Different cultures and different age groups, all united in one vibration, and in harmony, sharing a common joyful moment and pleasure.
Different cultures can enrich our organizations


The same thing can apply to our Companies. Different cultures, and different age groups, can offer a new reality and style, and can generate new dynamic energy within our organizations.
Their contributions can pull us out of our Status Quo, out of our comfort zones, enabling us to witness the emergence of new and original ideas, styles and creations. All can contribute to the " reason of being" and success of our businesses. Engagement, wanting to serve, and the desire to contribute to the rise and manifestation of the collective vision, are the driving forces that will allow everyone to move ahead in the right direction much more rapidly, as all will be working together toward common goals.
For more information of our upcoming training programs
Become a member of our Facebook page to be updated on our new events